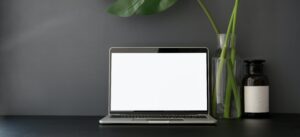 TCFV recognizes that the loss of a brother or sister can continue to have a profound impact on the individual for many years after the event.
The soon to be launched Sibling Support Chat Service – providing an online chat-based peer support service specifically for bereaved siblings, aged 18-30 years – represents a vital early intervention program with a focus on peer support for the social and emotional wellbeing of bereaved siblings.
To help deliver this groundbreaking program, we are looking for bereaved siblings who are interested in providing peer support to other bereaved siblings – as part of this pilot project funded by the Bank of Melbourne Foundation and the 5point Foundation.
Are you:
Ready to use your experience to help others by sharing your story and listening?
Aged 18- 30 years? (we're a little flexible here, and would still love to hear from you if you're keen but between 30 -35 years)
Prepared to undertake training? (some online, some face to face – totaling up to 2 days)
Available to volunteer for a 3-hour weekly shift sometime between 3pm – midnight 7 days a week? Don't worry, we won't roster you for hours you're not happy to do.
Prepared to undergo a Police Check?
If so, please contact us ASAP. We'd be delighted to have a chat to you about a possible Volunteer role for you as an App Responder – providing SMS based peer support. We already have several siblings signed up to help us but would love more to take part of this new offering by TCFV.
Please contact Theresa Yeo on theresay@compassionatefriendsvictoria.org.au ASAP as training is being planned for late July/early August.