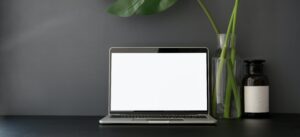 TCFV recognises that the loss of a sibling can continue to have a profound impact on the individual for many years after the event.
The Sibling Support Chat Service – providing an online chat-based peer support service specifically for bereaved siblings, aged 18-30 years – represents a vital early intervention program with a focus on peer support for the social and emotional wellbeing of bereaved siblings.
Bringing this program to realisation has involved recruiting bereaved siblings who have an interest in providing peer support to other bereaved siblings. Would you also like to be a part of this team? We are always keen for new team members.

Are you:
Ready to use your experience to help others by sharing your story and listening?
Aged 18- 35 years?

Prepared to undertake training? (some online, some face to face – totaling up to 2 days)
Available to volunteer for a 3-hour weekly shift sometime between 3pm – midnight 7 days a week? Don't worry, we won't roster you for hours you're not happy to do.
Prepared to undergo a Police Check?
If so, please contact us ASAP. We'd be delighted to have a chat to you about a possible Volunteer role for you as an Chat Responder – providing SMS based peer support. Please contact Theresa Yeo on theresay@compassionatefriendsvictoria.org.au.
More information on the service here.
The pilot stage of the sibling support chat service is funded by the Bank of Melbourne Foundation and the 5point Foundation.