Theresa migrated to Melbourne in 2001, soon after the death of her daughter, Clara.
Since she started volunteering, TCF has been her support lifeline for the past 16 years. She was on the TCF Board from 2005-2012, mostly as Treasurer. She has been a community worker in Church, auditor in banking, before leaving her career to start a Fair Trade shop.
Since Clara's death, she has focused on volunteering. Through TCF, she has found mutual support for her grief, meaningful use of her skills and continued learning.
Kevin Purvis
Vice President
Kevin is a recently retired Primary School teacher. Prior to that he worked in pastoral ministry for more than 20 years, in various Baptist Churches and Chaplaincy positions. In both these roles he gained wide experience in committees and boards of management. Kevin is the bereaved father of Stephen, who died by suicide in 2001.
He has three daughters and four grandchildren, enjoys lawn bowls, cycling and is a member of the Croydon Film Society. The Compassionate Friends was a great support when Stephen died and Kevin looks forward to joining his wife Jenny, who leads one of the bereaved parent groups, in contributing to this important work.
Daniel commenced his professional career in the mid-1970s as an accountant (FCPA), and has worked for a number of organisations. In the last 30 years he has simultaneously worked as Director/Company Secretary at The Stafford Group, Australia's largest Men's Wear manufacturer and run on a part-time basis, a successful accounting practice.
Daniel has a Bachelor of Business (with Distinction) and Graduate Diploma in Taxation.
In 2003 he joined Compassionate Friends after his son, Joshua, died in December 2002. He became Group leader in 2006, then a Board member in 2009.
He has a keen interest in music and likes to play as many instruments as badly as possible (except the harmonica).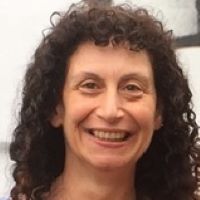 Lisa is a Bereavement Counsellor with more than a decade of experience. This includes the coordination and training of volunteers, group facilitation, peer support, workshops, hospital presentations and public speaking.
She is bereaved of two infant sons and volunteered for TCFV for several years from 2007 and reconnected in 2018. Lisa has had numerous volunteer and paid positions in the not-for-profit sector.
She combines her lived experience with her professional training and is studying her Masters' of Counselling. Lisa's experience also encompasses the LGBT+ community, disability and mental health.
Jo Knoll is married to John, the mother of three children and grandmother of two. She has worked in offices and primary and secondary school libraries. Jo joined TCFV in 1999, a year after their son Matthew died.
She has completed all TCFV courses and as a trained Public Speaker for TCFV has spoken at hospitals, funeral directors' meetings, community, church and TCFV groups in the city and country.
Jo has also networked with journalists, editors, film makers in the hope of seeing a documentary produced about 40 years of TCFV to make it a household name.
Harriet is passionate about art, learning and helping others. She currently volunteering with the TCFV magazine team.
After losing her much loved brother in 2017 Harriet has found comfort in attending the support groups to share his legacy and enjoys engaging with the kind staff members in the office.
Working in local government and studying a Master of Social Work, Harriet is looking forward to supporting and contributing to members' experiences as part of the many services offered at TCFV.
Patron of The Compassionate Friends Victoria
Dr Rhonda Galbally has spent more than 25 years as a CEO in non-profit, educational and community organisations including the founding CEO of 'Our Community', a gateway of tools, information, advice and training to improve governance and to help Australia's 700,000 community groups find funds, grants, insurance, business partners and board members.
Rhonda Galbally has received a number of awards in recognition of her work in social and disability advocacy. She was recognised with an Order of Australia in 1991. In 2005, she was inducted on to the Victorian Honour Roll of Women and in 2012, she received the Prime Minister's Outstanding Achievement Award at the National Disability Awards.