Dorothy Ford
Service Development Manager
Dorothy has had a long association with The Compassionate Friends Victoria. Her brother Russell 65, died suddenly and unexpectedly in 1999.
She has a special interest in mutual support and the way it contributes to the community.
Dorothy worked at SIDS and Kids for 16 years and during that time she managed the bereavement and community education programs. She later coordinated the SIDS and Kids health promotion program to reduce the risk of SIDS.
She was a TCFV board member from 2012 to 2017.
Jenny Galati
Volunteer Coordinator (Centre, Phone)
Jenny has broad experience in all aspects of management, sales, customer service and events after owning and managing her own business for 10 years, to then taking on sales and customer service roles. While excelling in these roles, Jenny completed a Diploma in Event Management and has successfully run numerous events both on behalf of The Compassionate Friends Victoria and the car club she is a member of.
Jenny was the Events and Services Coordinator at TCFV for six years and is now warmly managing The Compassionate Friend's drop-in centre and a team of over 160 volunteers across Victoria.
Outside of work, Jenny completed the Lifeline accredited group leader training, has been facilitating the Rowville support group since 2009 and graciously devotes the small amount of spare time she has to The Compassionate Friends Victoria when needed.
Jenny LOVES retro cars, caravans and all things 60's. Jenny is married with three children, Benjamin, Danielle (deceased, age 16) and Anthony and is the proud grandmother of Isabelle.
Andrew McNess
Volunteer Coordinator (Groups, Retreat Accommodation)
Andrew commenced as volunteer co-ordinator (support groups) in January 2010. In a voluntary capacity, he is also co-facilitator of the bereaved siblings support group. In 2006, Andrew completed his doctoral studies investigating sibling grief and social isolation through the lens of gender, and has worked as research fellow on health promotion projects for Deakin University and VicHealth.
His co-ordination role with TCFV encompasses outreach, training development, policy, risk, research and website work. He facilitates a highly regarded group leader training program annually and has adapted those materials for training of phone and chat responder personnel.
For that essential work-life balance, Andrew enjoys travelling with his family, reading and writing. A cinema enthusiast, also, he has published book-length film analyses, and hosts a website detailing the work of the late filmmaker Alan J. Pakula.
Andrew is the bereaved brother of Jeremy, 26.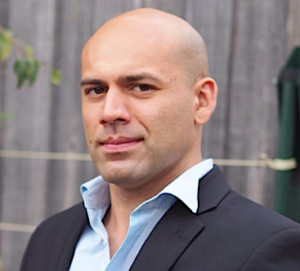 Paul Sessarego
Siblings Coordinator 
Paul commenced as a casual Siblings Consultation Officer in late 2020 and moved into a part-time role as the Siblings Coordinator in early 2021. In a voluntary capacity, he is involved in all matters Occupational Health and Safety for TCFV. Paul is also trained as both a phone and chat responder.
Paul has a strong background in Health and Safety and has found the transition to peer-to-peer bereavement support incredibly fulfilling. He lost his older sister Daniella in 2014.
In his downtime, he enjoys regular exercise, social connection, and spending time with his cat.
Paul Gadsden
Accounts and Administration Officer
Paul has extensive experience in the not for profit sector, having provided bookkeeping duties at The Banksia Foundation, PANDA and at The Compassionate Friends Victoria since 2000 as well as managing his own business.
Paul manages TCFV's finances, administration, troubleshoots IT issues and moonlights as the official photographer at The Compassionate Friends events.
Paul is a bereaved sibling and proud father of three children. He is well recognised in the office for his cheerful whistle and frequent outbursts of song.
Jesse is a bereaved sibling who is passionate about art, learning, and helping others. He has broad experience in management, systems and has a bachelor of science. He takes pride in providing the best technical support possible for TCFV.
Jesse currently fills the role of IT Officer and helps turn things off and on until they work.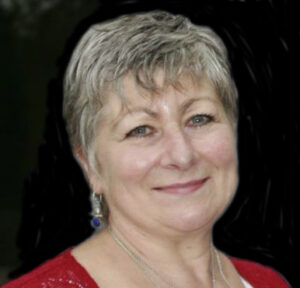 Sue Brown started Volunteering almost 20 years ago, almost five years after death of eldest son, Abe. Her roles included, general office work, including anniversary cards, public speaking and phone answerer.  Sue has been employed as Volunteer Coordinator with The Compassionate Friends Victoria for over 10 years and is currently a casual with the training programs and also Centre Coordinator, to cover leave, when needed
Sue's eldest son, Abe died on the roads 23 years ago, just weeks before his 20th birthday, leaving behind 2 brothers Elijah 15, Joshua 10 and a sister, Leticia 13, ages at the time.
Her interests are theatre, reading, gardening and friends but most of all, her family, who have and still remain her greatest pride.