Trivia Night 2018
August 17 @ 6:00 pm

-

9:30 pm

|

$25
Event Navigation
Think you're smarter than the average? Head filled with random bits of knowledge? Want a night out with friends and share in a laugh or two?
Then the Compassionate Friends Trivia Night is for you!
Shake out the mental cobwebs and join us for a night of testing your brain power, connecting with friends, bid on fantastic silent auction items and help us to support bereaved parents, siblings and grandparents.
Get a group of friends together and book a table of 10 or let us join you up with other great minds.
Trivia will commence at 7:00pm sharp. Why not organise your friends to come early and enjoy a bite to eat beforehand? Food and drinks at bar prices.
We would like to thank the Richmond Union Bowls Club and St. Columba's College Essendon's Year 12 Cert III in Events class for their support of this evening.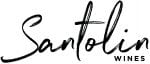 A Great Wine Starts with a Great Fruit
Santolin Wines is a small, family owned boutique winery producing hand crafted, small batch wines. Their ethos is to keep it simple. A great wine starts with great fruit.  Sourcing premium, high quality grapes, they do very little to them in the winery in order to maintain the unique vineyard and regional characters of each variety.
Savour the unique flavours of these wines with a mixed box including:
1 x 2014 SANTOLIN SAUVIGNON
1 x 2017 SANTOLIN CHARDONNAY
1 x 2017 SANTOLIN ROSÉ
1 x 2016 COSA NOSTRA NERO D'AVOLA
2 x 2017 SANTOLIN PINOT NOIR
Kindly donated by Santolin Wines
Rejuvenate the Senses
There is nothing more luxurious than spending some quality time relaxing and spoiling the body with beautiful products.
Enjoy the sensation of all over soft skin with this hamper of body products including a body gel, ultra-moisturising hand cream, a range of facial masks and organic soaps. A fragrance diffuser will simply maintain that feeling of luxury.
Kindly donated by Annemaree Rowley
Everything starts with one step…
Goodlife Health Clubs is one of Australia's largest and most popular health club chains supporting people to live healthier and more active lifestyles. You can be on the road to achieving what you want with a huge 12-month membership at Goodlife Health Club Essendon.
With 24/7 access, you will have plenty of time to access the great services and wonderful benefits of being a Goodlife member.
Kindly donated by Goodlife Health Club Essendon
Frida Plumm Collection
Intricately designed and independently developed by Melbourne-based designer Courtenay Graham, this platter and matching tealights from the Troika collection draws inspiration from the Aztec empire dating back to the 14th Century, the alliance of the 3 city states and their mythological gods and goddesses. The unique Troika design invokes an age of mystical offerings combining ancient geometric relics with a contemporary edge. This range of fine china has had every exquisite detail carefully considered and lovingly tailored to delight the senses.
Kindly donated by Courtenay Graham
Exclusive Fashion Styling
Enjoy a private showing for you and 10 girlfriends after hours in an Ark store where a stylist and models will showcase the latest fashion trends and how to style them for individual tastes.
Champagne and nibbles provided throughout the night, so the hardest choice will be who to take!
Kindly donated by The Ark Clothing Store 
The VERVE $1,200 Gift Experience
VERVE Portraits are owned and run by visionaries in photography, illustration and design, thereby providing a truly unique experience. This amazing package includes:
A 90 minute photography session at one of Verve's contemporary studios
A cinematic viewing of your images
A beautiful 14″ x 14″ Arctic Frame with your favourite image
Kindly donated by VERVE Portraits
Personalised Panelpop Photo Panels
Panelpop is a new art medium, perfect for printing your favourite photos or unleashing your creativity. Photos can be printed directly onto the smooth stone surface using new generation, UV-cured ink. The image is scratch and weather resistant which eliminates the need for glass to protect it. This $500 voucher allows you to email in your favourite photo, choose your panel sizes and enjoy the thrill of framing it into life.
Kindly donated by PanelPop
Dress to Impress
Dress to impress with this beautiful collection of scarves from GiftLounge.
With a range of colours and styles for both winter and summer, your wardrobe will be a standout all year round.
Kindly donated by GiftLounge
Flower Fields
This field of flowers oil-on-canvas to look at, simply brightens the heart.
The bold mix of colours and flowers will bring joy to any office or home space you choose to hang it.
Kindly donated by Marie Leardi
Seascape
Bring the relaxing feel of the ocean into your surroundings with this beautiful oil-on-canvas titled Seascape by artist Vince Barilla. Measuring 53cm x 44cm, you can almost hear the sound of the water and the smell from the gumtrees.
Kindly donated by James Marcon Foundation
Timeless Style
Some items are simply timeless, and this jewellery set from Grace Design Jewellery certainly fits the mould.
A delicate silver chain anchored by a Swarovski Crystal with matching earrings will finish off a classic look.
Kindly donated by Grace Design Jewellery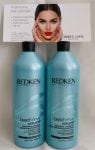 Luscious Locks
Keep your hair looking lovely with a shampoo treatment, head massage, haircut and blow wave at Model Look Beauty & Hair in Canterbury.
To maintain the look, treat your hair with a volumising shampoo and conditioner from Redken.
At this size, you won't need to buy shampoo or conditioner for the next 12 months!
Kindly donated by Model Look Beauty & Hair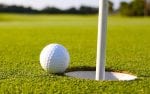 Get your Golf On! 
We have not one, but SIX golf clubs to choose from with four passes to each club.
Find some friends or go on your own. These will be sold separately but you can bid on them all and every weekend will be a golf weekend!
Kindly donated by Cranbourne Golf Club, Devilbend Golf Club, Mornington Golf Club, Patterson River, Rossdale Golf Club and Wattle Park Golf Course