We want to acknowledge that on the 4th July this year Dani would have been turning 30, it's so hard to believe the she has been gone for 13 years today.
We have to wonder how life may have been if she was still here.
Would she have a partner?
Would she be a Mum?
What sort of work would she be doing?
She has a niece that she never got to meet, also with many cousins too.
We miss her smile, her laugh, her character, her love of horses, her love of music, her caring nature, her love to look after the younger kids, her love to drive and so much more.
For her 21st we raised $2100 for Starlight, so this time we are aiming to raise $3000.00 for The Compassionate Friends Vic.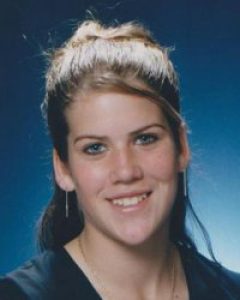 Danielle Marie Galati
4/7/1988 – 21/4/2005
Age 16yrs 9mths Taken far too soon
Loving messages from donors
Always in our minds. Never forgotten. X
Dear Jenny and Joe Thinking of you and all your family
In memory and forever in your hearts xx
Thinking of Jenny and family, on Dani's 30th birthday anniversary. Feeling your pain, never ending loss and sending love and courage to cope with your ongoing grief journey. Amanda, Eliza and Peter. xxx
Happy 30th birthday Danielle! I wish so much you could still be with us all, so we could celebrate together. We all miss you every day. Thanks Compassionate Friends for your support to everyone who needs it! Suzy Chris Sammy Hayley and Jack xox
Happy 30th Birthday Dani! I'm pretty sure you will be having the best shin dig and making everyone laugh. Love The Camilleri's xxxxx
To our beautiful daughter Dani, 13 yrs ago today our lives would be change forever and this year you would have been 30. Love you and miss you every day. Lot of Love always Mum & Dad xxx
Happy 30th Birthday Dani
In memory of Dani on her 30th birthday. Love the Moschetti family ❤️
Thinking of all of your loved ones who should be celebrating your 30th birthday today instead of missing you deeply. May your star sparkle brightly tonight. xx
Always remembering, never forgotten. Love Aunty Cath xx
Dear Danielle your family miss you dearly their wish to have you in their lives everyday was not in your very short life.You had so much to give and love . Happy 30th Birthday from all the family and friends who's heart you touched so much with your spirit,energy and love of life⚘⚘⚘💝⚘⚘⚘💝⚘⚘⚘💝
In loving memory of Dani on her 30th birthday
TO JENNY, JOE AND FAMILY. THINKING OF YOU ALL WITH LOVE AND SADNESS. HAPPY BIRTHDAY BEAUTIFUL DANNI. XXXXXXXXX. YOUR PARENTS LOVE AND MISS U DEARLY BUT U KNOW THAT IT IS SO HARD BEING A PARENT BECAUSE WE ADORE THEM SO MUCH AND SHOULD NEVER HAVE TO GO THROUGH THIS HELL. OUR LOVE AND THOUGHTS WITH ALL THE FAMILY ALWAYS SHELLEY AND KEN XXXXOOOOXXXX
Happy 30th Birthday Dani. Miss you always and wish you were still around. Lots of love xox
Wishing you a happy birthday Dani! Love from Joe & Josie Camilleri Xxx
Forever in the hearts of all who love you Danni.
Wishing you all the best in reaching your goal
Happy 30th Birthday Danielle , We all miss you so much . You should be here celebrating this day with us but we sure know you will be partying wherever you are . Gone but never forgotten always in our hearts . Till we meet again .. Much love Nonna Pasquina And Nonno Vincent Galati. Zia Irma , Zio Rodney and cousins Michael And Dean Long
Happy Birthday Danni
Happy heavenly 30th Birthday Dani x
I have always said I'm not sure how I would have coped with the loss of Dani if it were not for all the support at I got from the Rowville TCFV support group.
Know can really understand what it is like to loss a child unless you to have lost one.
I have now been working for over 7 years and I know first-hand the support we offer helps so many families on their grief journey.
TCFV does some amazing work with new families, Creating Hope that they will somehow survive the loss and be able to live again in time.
We love you and miss you everyday Dani
Love Always now and forever Mum, Dad, Ben and Tony xxxxx
Are donations tax deductible?
Yes, a receipt will be sent to you immediately by email when approved.
The Compassionate Friends Victoria is endorsed as a deductible gift recipient Item 1 of the table in section 30-15 of the Income Tax Assessment Act
How are donations used?
Funding the 24-hour Grief Helpline
Covering the cost of sending a care package to a newly bereaved family
Providing specialist training for support group facilitators and Helpline phone answerers
Costs of printing and distributing bi-monthly magazine to bereaved families
The purchasing and sending costs of anniversary cards to ensure a child or sibling is never forgotten