Jenny has broad experience in all aspects of management, sales, customer service and events after owning and managing her own business for 10 years and then taking on sales and customer service roles. Jenny has also completed a Diploma in Event Management.
Jenny's main area of focus revolves around: managing TCFV's Drop-In Centre and, coordinating our team of over 160 volunteers across Victoria.
Jenny completed TCFV's Group Leader training, has been facilitating the Rowville support group since 2009. Jenny is also they key person to respond to grief calls during office hours. TCFV and we often receive feedback about her gentle and insightful nature.
Jenny LOVES retro cars, caravans and all things 60's! Jenny is married with three children, Benjamin, Danielle (deceased, age 16) and Anthony and is the proud grandmother of Isabelle and Audrey.
Andrew has a Doctorate in Sociology, with an extensive study of sibling grief and social isolation. He has subsequently published articles in Youth Studies Australia, Critical Public Health and Grief Matters. Andrew has worked as a research fellow on health promotion projects for Deakin University and VicHealth.
Andrew commenced as volunteer co-ordinator (support groups) in January 2010. Andrew is responsible for the effective running of TCFV's 30+ Support Groups around Victoria.
For a complete change of pace, in his spare time Andrew waxes lyrical about films and filmmaking.
Andrew lost his brother Jeremy (at aged 26).
Paul has extensive experience in the not for profit sector, having provided bookkeeping duties at The Banksia Foundation, PANDA as well as managing his own business.
Joining The Compassionate Friends Victoria in 2000, Paul is responsible for working with the CEO and Treasurer to prepare and monitor the annual budget. Paul also administers our accounts, manages payroll and prepares all returns related to TCFV's finances.
Paul is also a key 'superuser' of our IT systems and moonlights as the official photographer at The Compassionate Friends' events.
Paul is a bereaved sibling and proud father of three children. He is well recognised in the office for his cheerful whistle and frequent outbursts of song.
Sheryl has broad experience in all aspects of project management, after managing her own Technical Reporting and Bookkeeping business for the past 25 years. Sheryl has completed a Diploma in Accounting and Business Management.
Sheryl's main area of focus at TCFV revolves around Project Coordination.
Sheryl completed TCFV's Promotional Speaker training and has recently been a support person for the Yarraville Social Group.
Sheryl loves travel, walking, cycling and meeting up with friends at new restaurants. Sheryl has one child, Michael (deceased, age 18).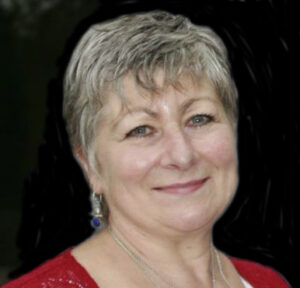 Sue Brown
Casual Support Officer

Sue started Volunteering almost 20 years ago, almost five years after death of eldest son, Abe. Her roles included, general office work, including anniversary cards, public speaking and phone answerer. She was employed as Volunteer Coordinator with The Compassionate Friends Victoria for over 10 years and is currently a casual with the training programs and also Centre Coordinator, to cover leave, when needed.
Sue's eldest son, Abe died on the roads 23 years ago, just weeks before his 20th birthday, leaving behind 2 brothers Elijah 15, Joshua 10 and a sister, Leticia 13, ages at the time.
Her interests are theatre, reading, gardening and friends but most of all, her family, who have and still remain her greatest pride.
Administration
Our administration support assist in the day to day running of The Compassionate Friends centre.
Griefline Phone Answerers
Our Griefline phone answerers receive intensive training in grief support and listening skills before taking grief calls and all share the lived experience of losing a son/daughter/ brother or sister.
Support Group Facilitators
Our Support Group Facilitators all receive in-depth leadership training, facilitated by Dr Andrew McNess and run groups all across Victoria.
Public Speaking Presenters
Our presenters all share the lived experience of losing a son/daughter/brother or sister and have specific public speaking training to help educate the community to better understand grief.
Magazine Team
Our magazine team are responsible for compiling all magazine submissions, editing, magazine layout, printing and packing ready for delivery to the hundreds of bereaved families across Australia and internationally.
Special Projects
Our Special Projects team tackle non-routine assignments, ranging from writing grant applications, updating our external publications through to developing on-line solutions.  Some of the team work from home while others work in our office.